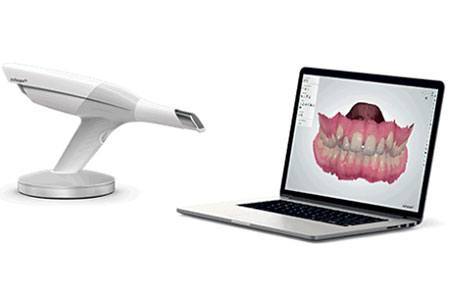 Digital intraoral scanning is a new technology utilized by our team that in many cases can eliminate the need for old-fashioned impressions, that require patients to have a mouthful of uncomfortable goop for taking impressions and making models of your teeth.
Digitally Guided Surgery
By combining the information from our digital intraoral scanning and our 3D imaging, we are able to determine the ideal placement for your dental implants. Next, we can take this information to generate and 3D print a guide that allows for us to place your implants with unparalleled precision.