Dr. Ryan Mendro, Dr. Lucia Roca Mendro and Dr. Natalia Besada are proud to utilize up-to-date technology in Winter Garden, Florida. Our technology allows us to provide quality, precise treatment.
Digital Intraoral Scanning
Digital intraoral scanning is a new technology utilized by our team that in many cases, can eliminate the need for old-fashioned impressions that require patients to have a mouthful of uncomfortable goop for taking impressions and making models of your teeth.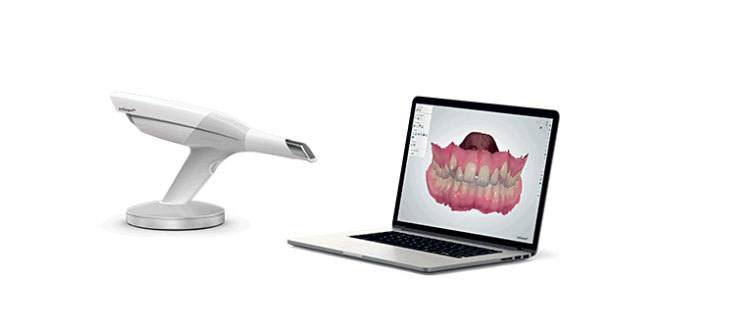 Digitally Guided Surgery
By combining the information from our digital intraoral scanning and our 3D imaging, we are able to determine the ideal placement from your dental implants. Next, we can take this information to generate and 3D print a guide that allows for us to place your implants with unparalleled precision.
Water Filtration
Some of the most important technological breakthroughs our practice utilizes are not even always visible to our patients. This includes a state-of-the-art water filtration system that has a six-step filtration process and employs the use of ultraviolet light to make sure all water in our office is properly disinfected before it reaches your mouth.
To learn about the other dental technology that we utilize, follow the links below. We welcome you to set up your next visit by contacting Precision Periodontics & Dental Implants at 407-378-0877 today.